Join for $1 + Free Starter Kit
Expires: 6/11/18
Join for $1 + Free Starter Kit
Expires: 6/11/18
*
Get Paid to Get Healthier
: Purchase a subscription plan by 5/2/16, lose at least 10 lbs within your first 3 mos. and receive either a $50 prepaid card (OnlinePlus members), a $100 prepaid card (Meetings, Personal Coaching, Total Access members), or a subscription time-credit of equal or greater value. Available to new members only. People following the Weight Watchers plan can expect to lose 1-2 lbs/wk. Offer not available in AZ, ME and other non-participating franchise areas.
Specifically, a person can spend as low as $5.37 per week on a three month contract in the OnlinePlus program. There are also Meetings and Coaching programs that are included alongside the OnlinePlus program with values of up to $12.31 per week for a three month contract.
The OnlinePlus feature is included in all three of these programs. This offers a personalized assessment for all participants to help them learn about what they can do to reach their healthy living standards. People can also learn about motivational ideas and strategies to use to keep them on the right path.
This is all paired with a useful hotline for assistance and a great online community with all sorts of people working together to find ways to lose weight and stay successful. Members can also get access to a variety of great recipe and cooking ideas.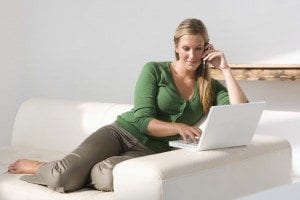 This all comes with tracking tools that help people to keep tabs on what they are doing in their efforts to lose weight. There is also a syncing feature that will link one's account up to different mobile fitness tracking devices and scales. This helps people to stay accountable and aware of what they are doing as they are aiming to lose weight the right way and in a sensible manner.
The Meetings program is also available to give members access to Weight Watchers' famous meetings. These will help people get together to learn from each other on how to lose weight and to also stay healthy.
The Coaching program is the third option for people to look forward to. In addition to the OnlinePlus program, it offers the user access to one-on-one conferencing sessions with a personal weight loss coach. This will help a participant learn more about how to fix up a strong weight loss program and to make it all fit in well. The details that a coach can offer in this program can certainly be ideal for those who are looking to find great ways to lose weight and keep it all off as needed.
The Weight Watchers offer where a person can lose the first ten pounds on the company is one that people who are interested in losing weight should see. This is a great program that people will need to look forward to when it comes to finding big ways to lose weight and stay healthy for the coming year. The offer will be available from April 26, 2015 to April 12, 2016 and people from all parts of the country can register for it online.